Feedback and Support
Feedback and support requests
You can email us directly at support@wildid.app for any feedback, questions or support requests.
You can also use the Feedback form in WildID, accessed from the dropdown menu.
This will email us any comments you enter, as well as automatically sending us your first and last name, organisation and email address, so that we can respond to you.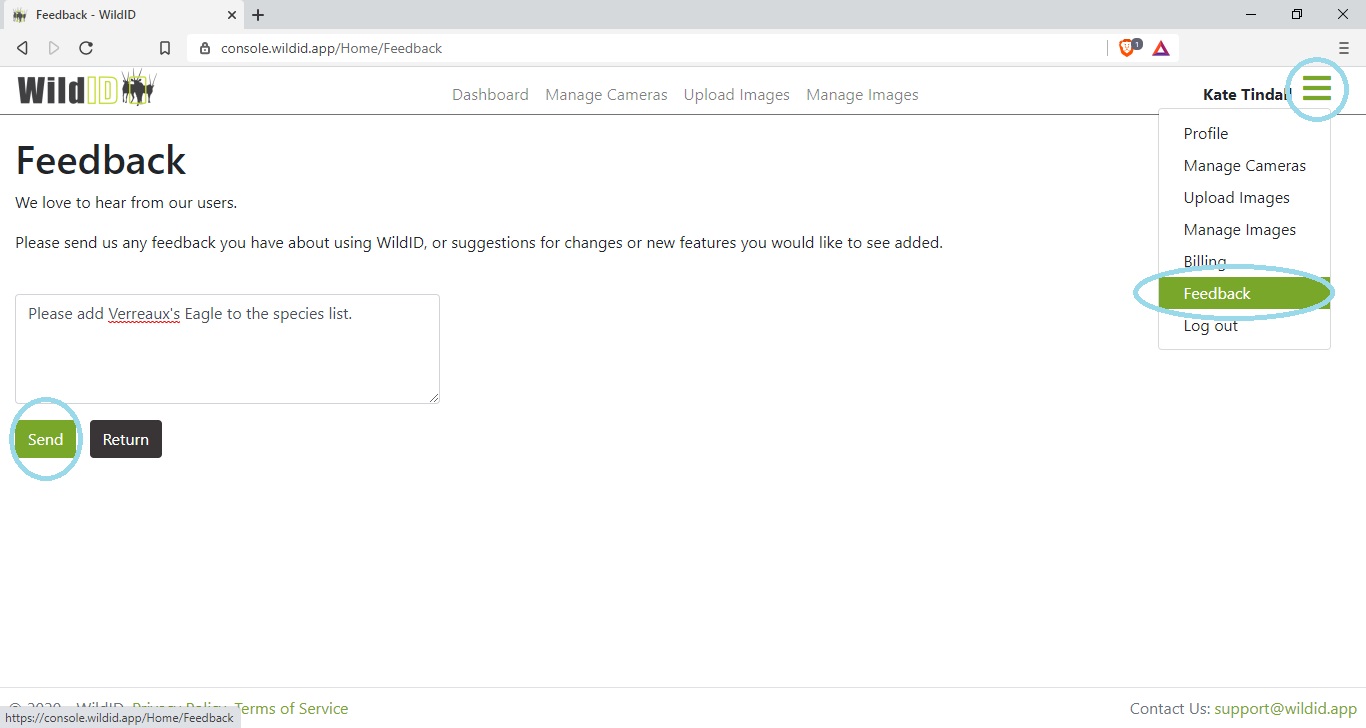 Demos and training sessions
We are more than happy to do a virtual demo or training session for you or your colleagues. Please email support@wildid.app to set one up.
Errors
If you receive an unhandled exception in WildID you may see the below screen. Clicking the email link on the screen will automatically email us the Request ID that failed (no need to try and copy/paste it), and allow us to try to trace and correct the error for you.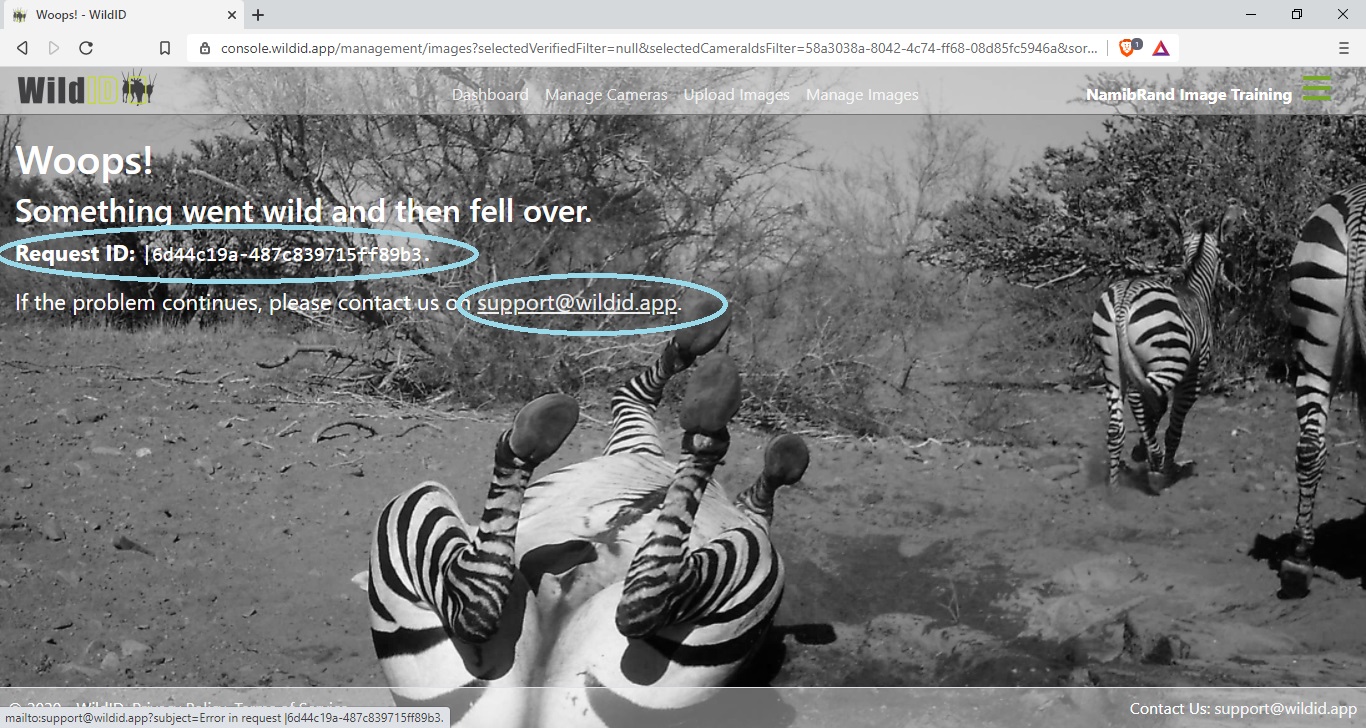 Support times
Officially, we provide support from Monday to Friday, from 09h00 – 17h00 South African time (GMT+2).
However, you are also very likely to get a response from us after hours, or over weekends (we just don't want to promise this).
If there is a critical error that is stopping you from accessing or working in WildID we will attempt to resolve this immediately, typically within an hour.
If you report a less serious problem for which there is a workaround, or you are requesting a new feature, or you have a question, you can expect a response from us within 24 hours to answer your question or let you know where your request is on our roadmap.