Quick Start
Here's how to get up and running in WildID within minutes.
Register in free trial mode

Click in your registration email to confirm your new account (check your junk folder)

Log in to WildID

Fill in your profile (your name, and the name of your organisation)

Add a camera

Upload one or more images

Go to Manage Images, hit Bulk Detect, and watch the results coming in!
Contact us on support@wildid.app at any time if you get stuck, we love to help.
You can Register for WildID here.
Links to all the functionality you'll need are in the Get started section of the WildID Dashboard, and you can also use the tabs along the top to access each function.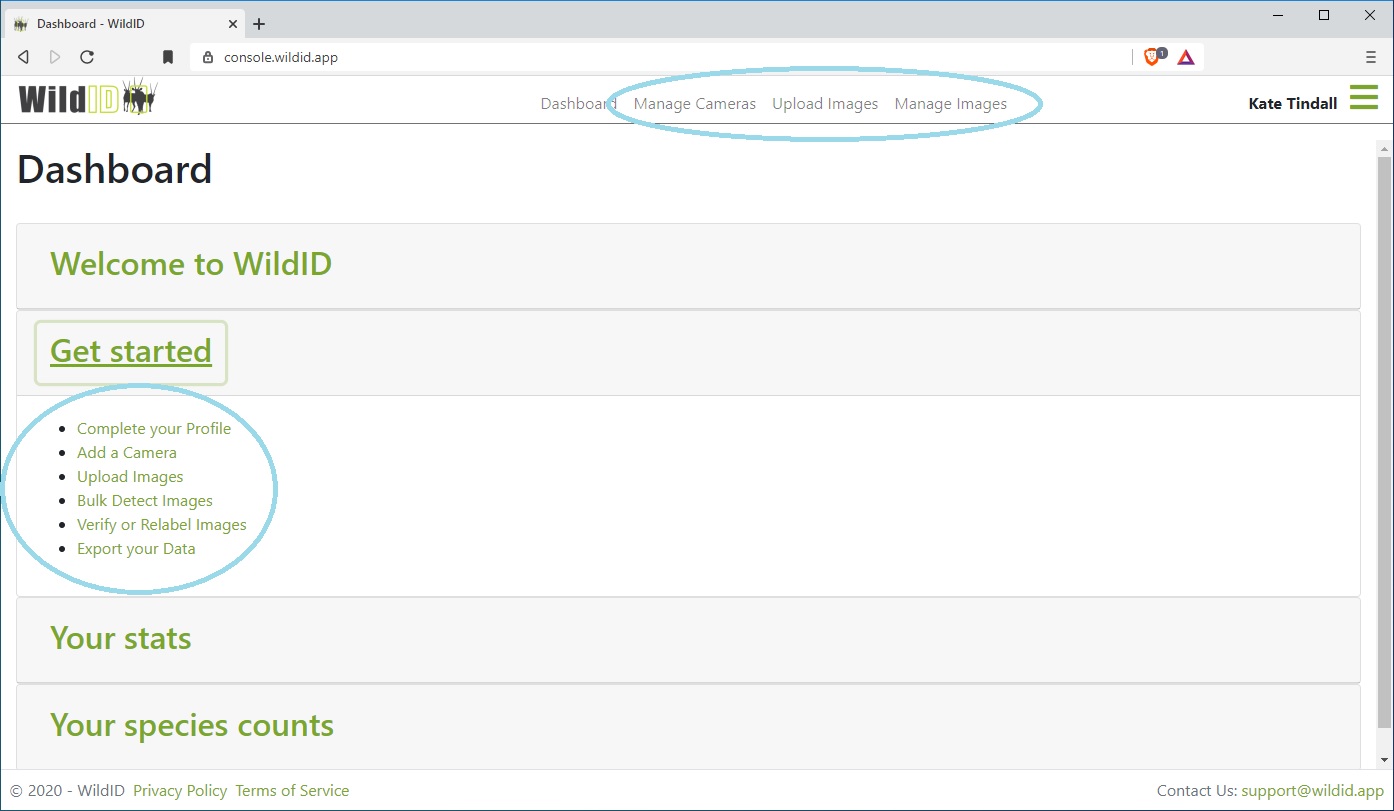 See also Register.
See also Add camera.
See also Upload Images.
See also Detect Images.
See also Feedback and Support.